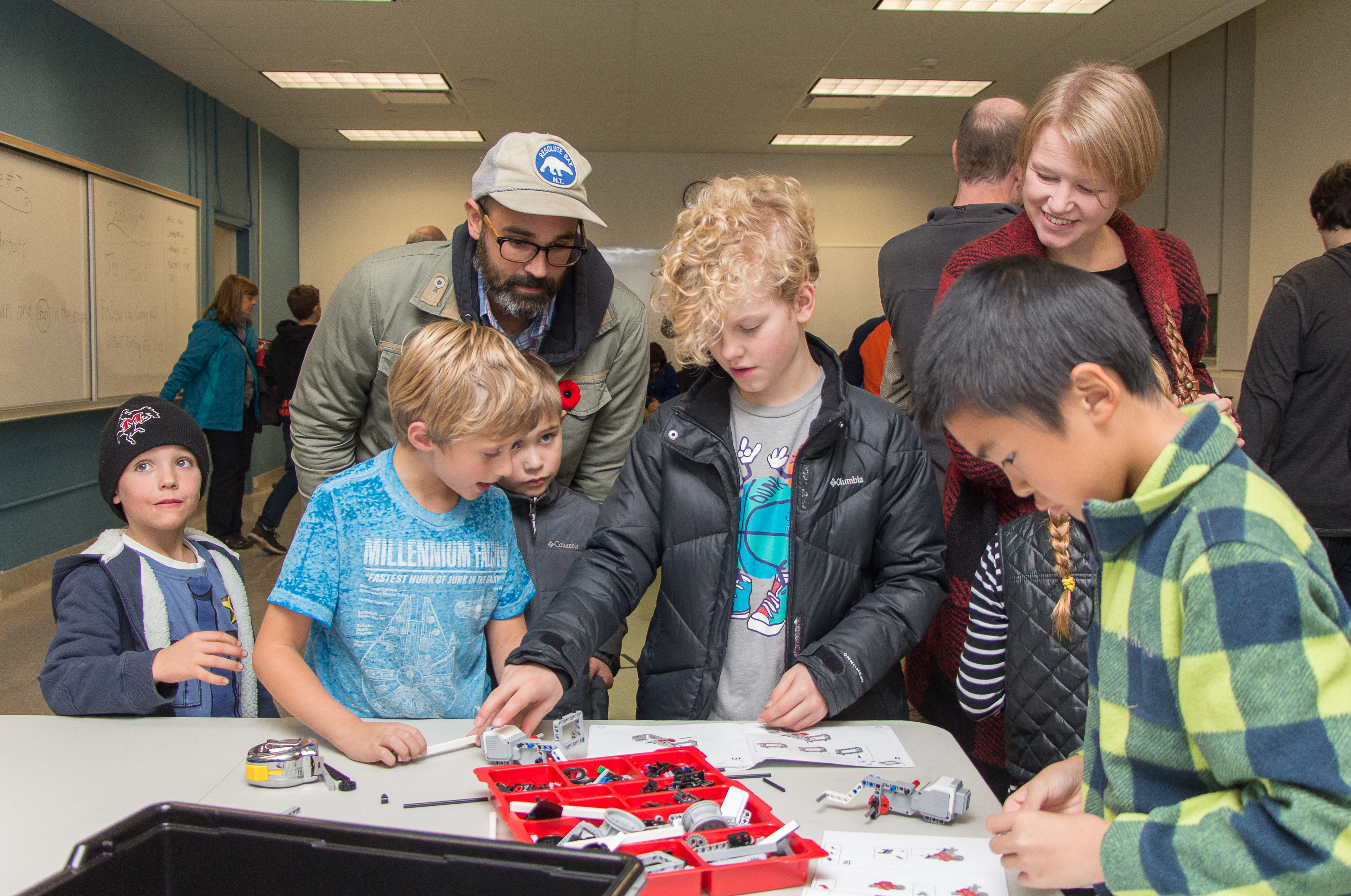 ---
Address
Western University
1151 Richmond Street
Parking: Springett Parking Lot
1305 Western Road
London, Ontario
---
Event Schedule
Saturday, May 13, 2017
2:00 PM — 5:00 PM
---
For more information, please contact
Jan Cami
jcami@uwo.ca
Phone: 519-661-2111 ex 80978
Parshati Patel
ppatel54@uwo.ca
Western University will host their first-ever Science Rendezvous event on May 13th, 2017. Various Departments from the Faculties of Science, Engineering, Health Sciences and the Schulich School of Medicine and Dentistry will be taking part in the on-campus celebrations held between 2:00 to 5:00 PM. Come out to be a scientist with our hands-on activities at the booths, and complete a Science Chase for prizes. Admire our exciting stage shows with fun and engaging demonstrations from various scientists. In the evening, join us for stargazing (from 8:30pm until 11:00pm) at the on-campus Cronyn Observatory. This event is for all ages, does not require registration and is entirely free. Signs and volunteers will guide you from the Springett Parking lot on Western Road to the Cronyn Observatory — the starting point for your Science Journey!
Free Parking will be available at the Springett Parking lot. For more information, click here!
Highlights:
Walk along the Solar System to scale.
Program mini-robots yourself.
Make slime
Let's go panning for Gold
Look at the Sun safely through our Solar telescope
Build a Lego Mars rovers to traverse a Martian landscape
Make an Impact Crater
Measure action potentials in muscles using backyard brain boxes
Shoot Gummy Bears with a sling shot in the name of statistics!